A MAN OF HIS OWN MAKING, ARTIST NILADRI PAUL TALKS ABOUT HIS UNRESTRAINED JOURNEY, STYLE AND THE OVERALL POSITIVITY HE SO GENEROUSLY SPLURGES ACROSS HIS CANVAS

By: Siddhi Pathak, Society Magazine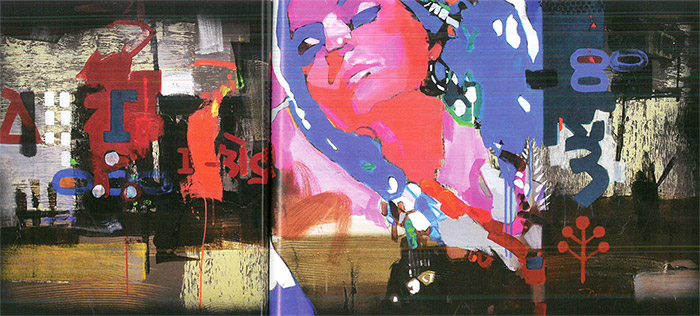 Abstract Figurative Art by Niladri Paul India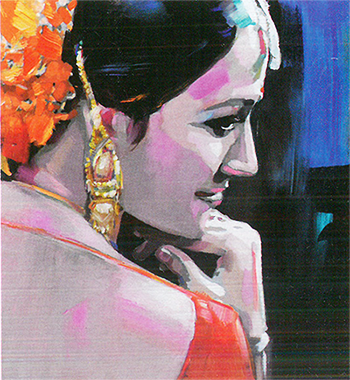 If Bukowski's notes of a dirty old man are to be relied on, an intellectual is a man who says a simple thing in a difficult way; an artist is a man who says a difficult thing in a simple way. It is this simplicity, peppered with the perfect amount of his carefree nature that is very apparent when it comes to artist Niladri Paul and his style.
He started painting ever since he can remember. Though there were initial setbacks and he stumbled a bit along the way, he is now a much loved artist, who recently depicted his experimental and exhilarating works in his new show, 'Painting your own rainbows' , which brought art and fashion an inch closer than they already are. 'Fashion is three-dimensional. It's not static and has tremendous possibilities for creative application and motivation. It's an inspiration to be able to create the essence of my thoughts in actual colour and substance. Each composition can be a piece of unique art rather than just an embellished garment, he says.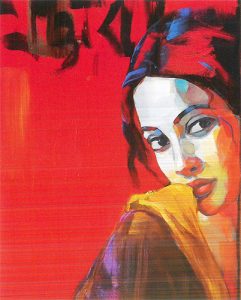 The one word that can absolutely define his style and passion for art is undoubtedly, freedom. His vibrant strokes tend to make the usual abstractions of art much more understandable. He prefers to call his art semi-abstract, trying to assimilate the modern abstract with some realism. He tells us, "I have a very bold and vibrant colour palette application. I would describe myself as a very spontaneous artist. I try my best to capture the flash of inspiration that motivates me to manifest my imagination onto the canvas that very moment. My art is not planned at all, even a bit. I go by my instincts that coordinate with my subconscious mind and flow out of my hands, sometimes even taking me by surprise".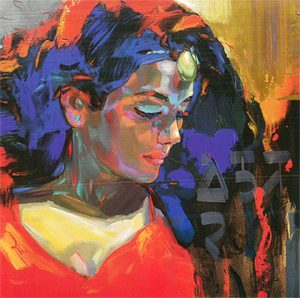 He feels artistic inspiration can strike anytime, anywhere. ''my constant fascination with performing arts, rhythm, motion, melody, theatrics, faces, expressions, anatomy and curvature has been an ongoing Endeavour to translate this complex and challenging subject into my pigments and strokes, thus also bridging  the gap between abstract and realistic art,'' he reveals.
Like a lot of other artists, classic and contemporary, women seem to grace his canvases very frequently. Explaining where this commonality stems from, he says, since the ancient times, women have been central to many an artist's oeuvre. The sheer complexity of the multi-dimensional quality of a woman is an all time enigma asking to be unravelled. Women have always been a muse and my paintings are a tribute to them. Hence, 'Inamorata'. It's an effort to observe and understand the ever-evolving enigma of such complex emotionality and resplendent beauty in all its myriad colours and mystery. "
Besides, his inspiration also comes from role models like Gustavo Klimt, Claude Monet, Vincent Van Gogh, Jasmine Pollock, Augusta Rodin and Indian masters like Tyeb Mehta, MF Hussain and SH Raza.
When asked about his favourite materials, he says he likes experimenting with newer things all the time. Newer textures, surfaces and applications and materials, ranging from charcoal to oils, fibre glass, water colours, scrap metal and just about everything is fascinating for him. "Although at the moment I am working with acrylic on canvas, there is always a break in between exhibitions when I just experiment with stuff," he elaborates.
His work truly portrays freedom and simplicity, and is more relatable than the abstractions that art is so commonly associated with  I firmly believe that the more simple and straightforward the postulation, the more the viewers are left to imagine, dwell and understand an artwork according to their own subjective thought  processes, thus creating their own unique relationship with it and basically following their own bliss", he says thus accentuating Bukowski's thoughts on how artists simplify complexities. Truly a free thinker, here's an artist not caught up in the wide and messy sprawls of commercialization, rising above them to create expression in its purest form.