Figurative and Abstract Art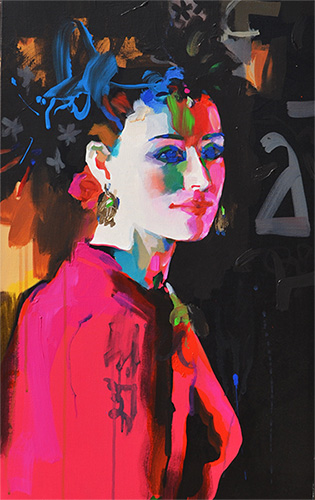 Figurative and Abstract are considered two distinct art forms, and while figurative is understood by all, given that the forms are very straightforward, abstract forms of art are left to the viewer's mind mostly to interpret as they like. Though even abstract art has form and content, it is more amenable to a large range of elucidation. Artists have also been classified in categories according to their signature styles of painting. Some are Abstract artists, some are Figurative artists. Some are impressionistic artists, and yet some are new age, new media artists, who experiment with newer forms of art. Broadly speaking , there is some blurring of lines between these various art forms in contemporary art.
With globalization, Indian art is now no more typically an Indian art, as many artists are travelling, experimenting and exploring new art forms.
Niladri Paul has always had a constantly evolving palette and style of painting, that stunningly amalgamates two or more art forms. Strong drawing, bold brushstrokes, vibrant, pulsating semi abstract figures and forms create a dancing rhythm and melody on canvasses. His paintings are being appreciated worldwide as very unique figurative paintings by an Indian artist.
Niladri's art form is very uniquely his own, and a form that almost speaks to the viewer. So it is not a single sided interpretation, but a dialog of sorts. Handling extremely challenging subjects of theater and the expressions of dance and music in a few brushstrokes are Niladri's forte now. Yet he is never content to go on painting the same style or theme like many contemporary artists of his ilk do. Forever pushing his own boundaries, he strives hard to surprise himself and his audience by painting something new, unique and modernistic. Niladri Paul is one of the famous Indian painters of today due to his figurative painting techniques.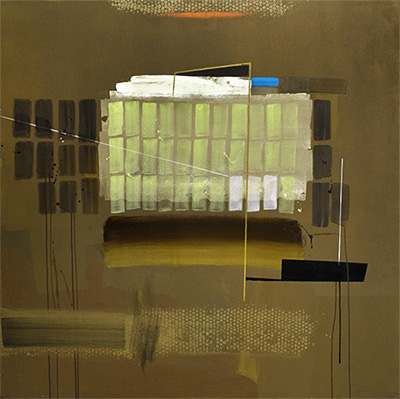 Needless to say that thereby retaining the extreme youthfulness, progressive novelty and positive vibrancy that touches all those who see it. His paintings are the best of all figurative paintings by Indian artists.
Niladri Paul's paintings have been placed online by reputed art galleries:
Niladri's work has been featured at : http://fineartamerica.com/featured/artist-niladri-paul-paintings-niladri-paul.html